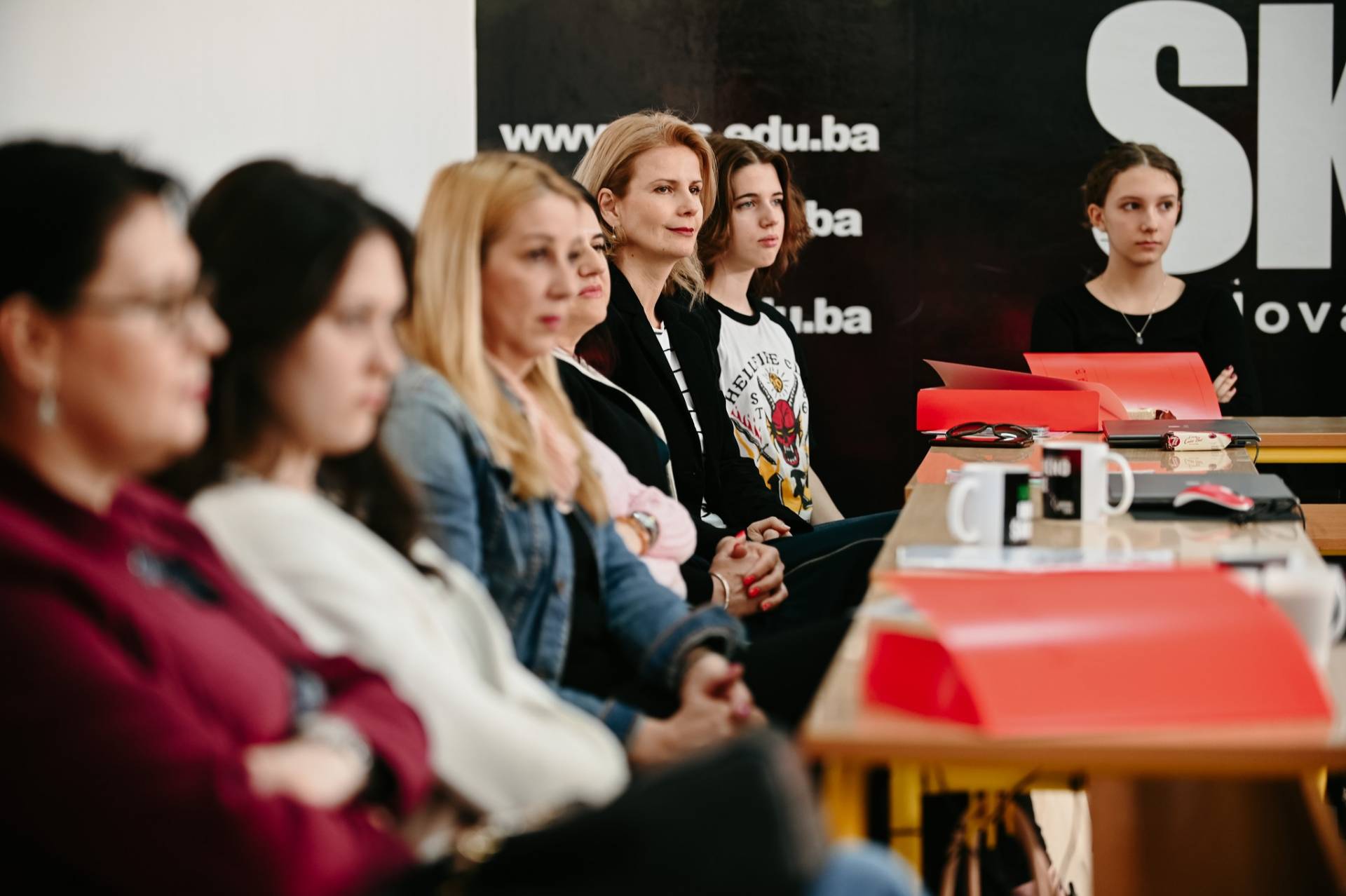 Slide 1
Maturski i
završni ispiti
NASTAVNI PLAN I PROGRAM
Srednje "Savremeno-umjetničke škole" Tuzla
Contemporary Art School Exams
Graduation and other final exams at the Contemporary Art School are conducted in accordance with the rules for taking the graduation exam in grammar schools, technical, and art high schools in the Tuzla Canton area and consist of (click for a detailed description):
For performing arts and education animators, the collective graduation project for students entails the collaborative work of the entire class in preparing a theater production with all its accompanying artistic and production elements (selection and/or adaptation of a dramatic text and/or current community theme, role distribution and tasks, text analysis, defining the theme and idea, theoretical-practical development of the production concept, defining the directorial style, script explanation, staging scenes and rehearsals, costume and makeup selection and/or creation, props, costume design, and set design, poster creation, promotional materials, audience organization, technical and other project segments, and performing the theater production in front of an audience and the graduation project evaluation committee).

For youth leaders, the collective graduation project for students involves the joint effort of the entire class in implementing a social project within the community (needs assessment, defining the project's target audience, programming, identification, project application writing, realization and implementation, project budget and funding, public promotion of the project in the community, involvement of stakeholders, collaboration with the media).
In one professional subject that is not part of the graduation project for which the graduation project is being completed. The selection of professional subjects from which students can take the final exam is determined by the School's Teaching Council.
This part of the exam can be taken either theoretically (through a combination of questions relevant to the professional subject) or through practical work within the professional subject (seminar work, research, project, experiment, community work).
The collective graduation exam (collective final project by students) and individual theoretical or practical professional exams are administered by the school.
All other matters related to taking the graduation exam are regulated in accordance with the Regulations on the Graduation Exam in grammar schools, technical, and art high schools in the Tuzla Canton, number 2/19.