The Contemporary – Art High School Tuzla education lasts according to the rules of regular secondary education which involves from three up to four academic years (for regular students) in the field of art, social, humanity, natural, medicine, technical, and informatics sciences. After the completion, students may obtain a high school education diploma of the third (III) or fourth (IV) degree. The emphasis of competency is placed on the functional application of knowledge in everyday life.
After the Founding Assembly researched the market needs in Bosnia and Herzegovina, and it was shown that the new occupations that will be in power from the 2021/2022 academic year are not provided by any secondary education institutions. 
The School's first year of operating is focused on 4-year long education for the following occupations: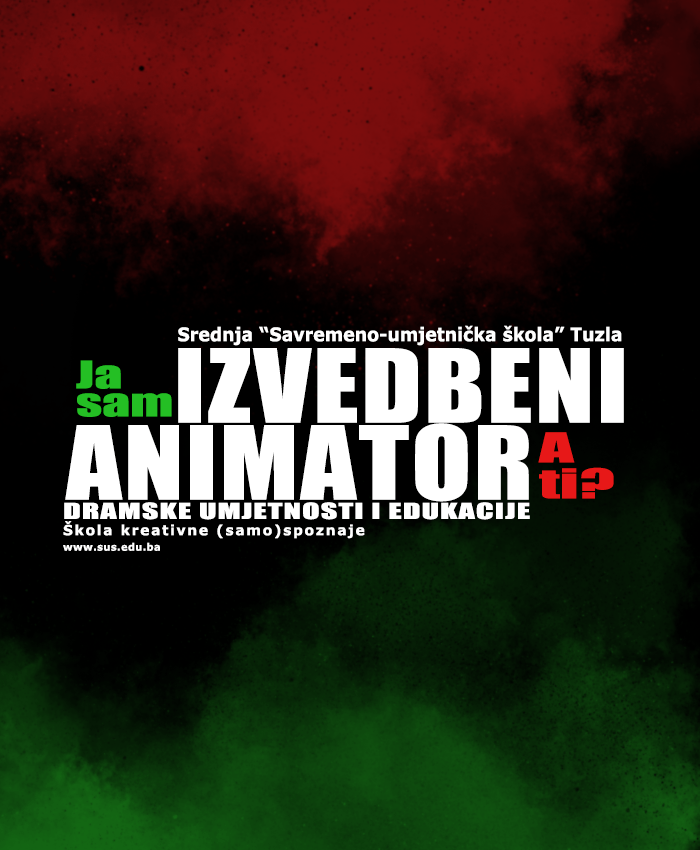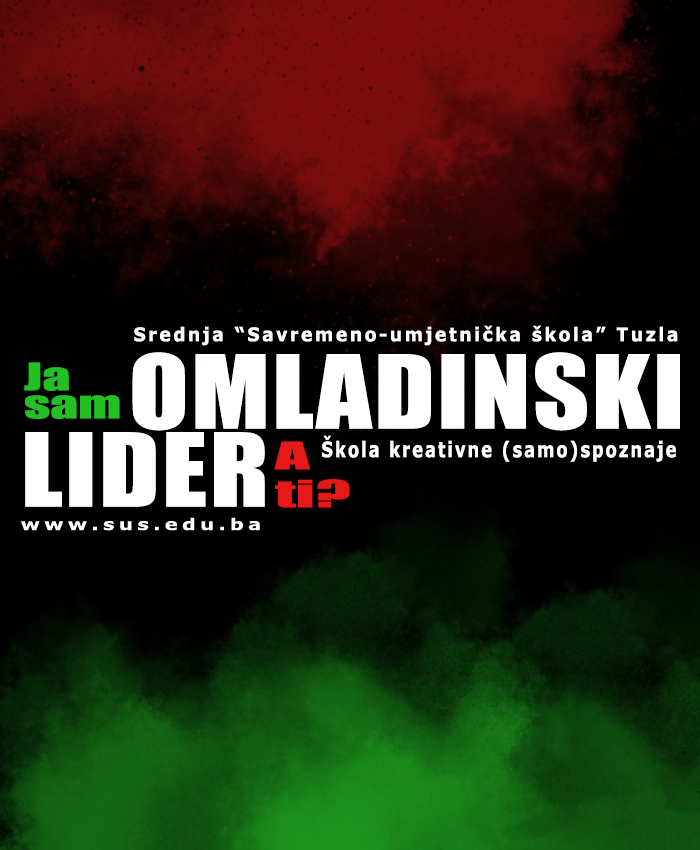 Performer of Drama Arts and Education
is a contemporary occupation based on the methods of applied theater and drama. The Performer of Drama Arts and Education title is defining an expert whose work is to notice, inspire, motivate, create, conduct, and perform various creative and artistic activities. Apart from these skills, his/her duty focuses on creating socially engaged actions for all ages in the field of culture, performing, and education. A Performer of Drama Arts and Education should use drama elements and language, oratory, verbal and non-verbal communication, educational and public presentations, movement, ballet, dance, theater plays, animation, puppetry, photography, movie, and video recordings in order to transmit messages. 
Education in the first and second grade is aimed at strengthening the capacities of the individual, building self-confidence by applying specific methods of drama education, noticing defects in attitude, speech, movement, behavior, character, and personality type that will be corrected and as such cultivated and coordinated for further independent and active action in the community. In this phase of education, the highlight is on transforming weaknesses through improving communication, openness, listening, trust, teamwork, flexibility, empathy, sense of belonging, self-belief, and community offerings, while at the same time, perceiving one's capacities, strengths, and opportunities. These traits can be applied in all professions and occupations.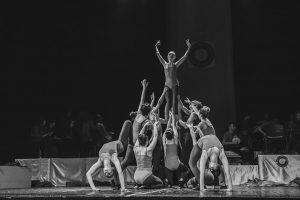 The goals of education in the third and fourth grades are aimed at teaching students techniques for recognizing problems and needs in the community. One of the goals is to learn how to use the development and practical implementation of educational and artistic projects that can solve or treat perceived problems. This is all done in the accordance with personally recognized strengths and capacities. A Performer of Drama Arts and Education is thus trained to use and show drama expression, presentation, non-violent communication, and entrepreneurship. S(he) can design, write, organize, lead, coordinate, and implement projects of international qualities and competencies with an emphasis on the application of art as models of changing social consciousness. In addition, a student is trained to design, play, perform, direct, and realize performances, plays, promotions, conferences, seminars, and animations. S(he) is also able to make short films, TV, and audio shows or commercials and apart from that, launch various cultural and artistic projects in the fields of acting, dance, music, and fine arts. A Performer of Drama Arts and Education is a theoretical-practical occupation. 
This occupation is entered in the Code Book of Standard Classification of Occupations in FBiH ("Official Newspapers of FBiH", no. 22/04, 26/09, 40/09) within 2455 – Directors, actors and related occupations (2455.01 – Performer of Drama Arts and Education).
Youth Leader
is a contemporary occupation which describes an expert in the application of the Law of youth on a Local, Cantonal, Entity, Country, and European level and is trained to complete self-organization, organization, coordination, entrepreneurship, production, management, and creating of new ideas and projects. This person is also trained to write projects, find financial resources, manage finances, lobby and advocate, do marketing and cooperate with media, analyze the market, work with youth, and start developing projects which are of a social benefit for the community.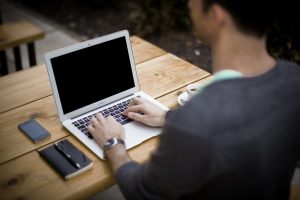 Social leadership and work with youth is recognized in EU documents such as Europe 2020, Resolution about Youth Work and Resolution about Non-formal Education and Long-term Learning Process in the field of youth. It can be found in the positive legal regulation of B&H: Youth Law FB&H, Law on Youth Organization RS, and Youth Law Brčko District B&H. In accordance with this, Institute for Youth Development KULT B&H created an occupation 'Youth Work Associate' that was accepted by the Agency of Statistics B&H and later on registered under the code 3412.
Students in the first and second grades will be focused on exploring themselves and their own capacities. The aim of such a work model is to strengthen positive characteristics, improve weakness, awareness, self-awareness, build self-confidence, and self-responsibility.
In third and fourth grade, the student focuses on identifying opportunities, as well as threats and challenges in the community. A Youth Leader is trained as a youth worker to operate the project implementation while working closely with young people and children. The emphasis of the final grade is placed on strengthening competencies and developing the qualities of a good leader, teaching the qualities of teamwork, writing projects, raising funds, lobbying, promoting advocacy, and media of the project. This is an occupation of the 21st century due to the fact that it represents a challenge and a solution for the youth sector in Bosnia and Herzegovina. This is a much-needed expert for working with young people to promote volunteerism, humanity, community service, youth engagement, and entrepreneurship. S(he) is also responsible for working with young people in the community with an emphasis on working in youth centers, youth clubs, youth organizations, working organizations with young people, or public institutions that support the upbringing, education, and development of youth. This profession focuses on the development of the communities in which they operate.
This occupation is entered in the Codebook of Standard Classification of Occupations in FBiH ("Official Newspapers of FBiH", No. 22/04, 26/09, 40/09) within 3429 – Other business intermediaries (3429.08 – Organizer of cultural and entertainment activities).
After the 2021/2022 academic year, the School intends to be in coordination with the labor market and in accordance with the Act launch programs in the following areas: contemporary dance, photography, film, clothing design, makeup, sound processing and audio editing, music and sound, lighting design and lighting management, media, sports, and physical protection and safety, puppetry and animation, art and educational children programs, cultural and entertainment and care programs for the elderly, marketing and promotion, information technology, language-speech-communication, dramaturgy, creative writing, publishing, and therapeutic art applications.
Students who graduate from the Contemporary – Art High School Tuzla will be able to apply the acquired knowledge in everyday life, practical work in the community, and society (by starting independent projects, business ideas, and/or realization of projects and programs within various institutions, organizations, and foundations).
It is important to emphasize that, before initiating any new departments and educational processes; the School will conduct a survey on the needs in the community and submit the study to the Ministry on the social justification of the introduction of these departments.